October – Rider finished his Canadian Championship his second weekend out, at the Wildwood Kennel Club Show!
August – Rider picks up 9 (out of 10!) points towards his championship his first weekend out!  Rider even won a Best of Breed, over a special, for his first points!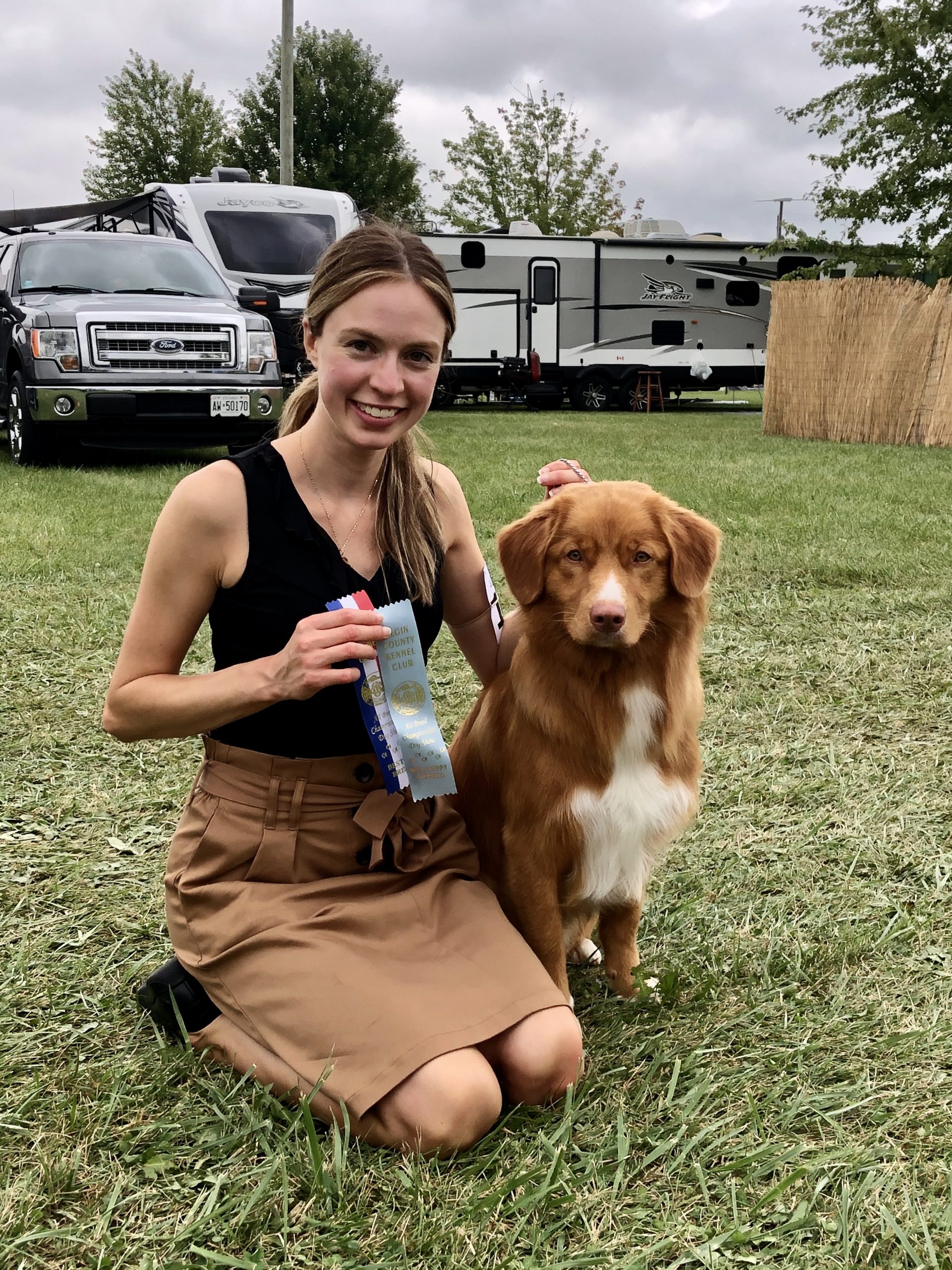 April 28th – Forbes earns his Novice Trick Dog title, and not to be out-done by his 7 month old son, Rider earns his Intermediate Trick Dog title!  Quarantine has given us lots of time to train.  Proud of my boys!
April 5th – Rider earns his Novice Trick Dog title!  He loves to work and learn new things!
March 25th – Happy 6 months to Rider and his litter-mates!  Dog shows are on hold at the moment, but we are having tons of fun working on performance events at home.  Rider is easy to train and a joy to learn with.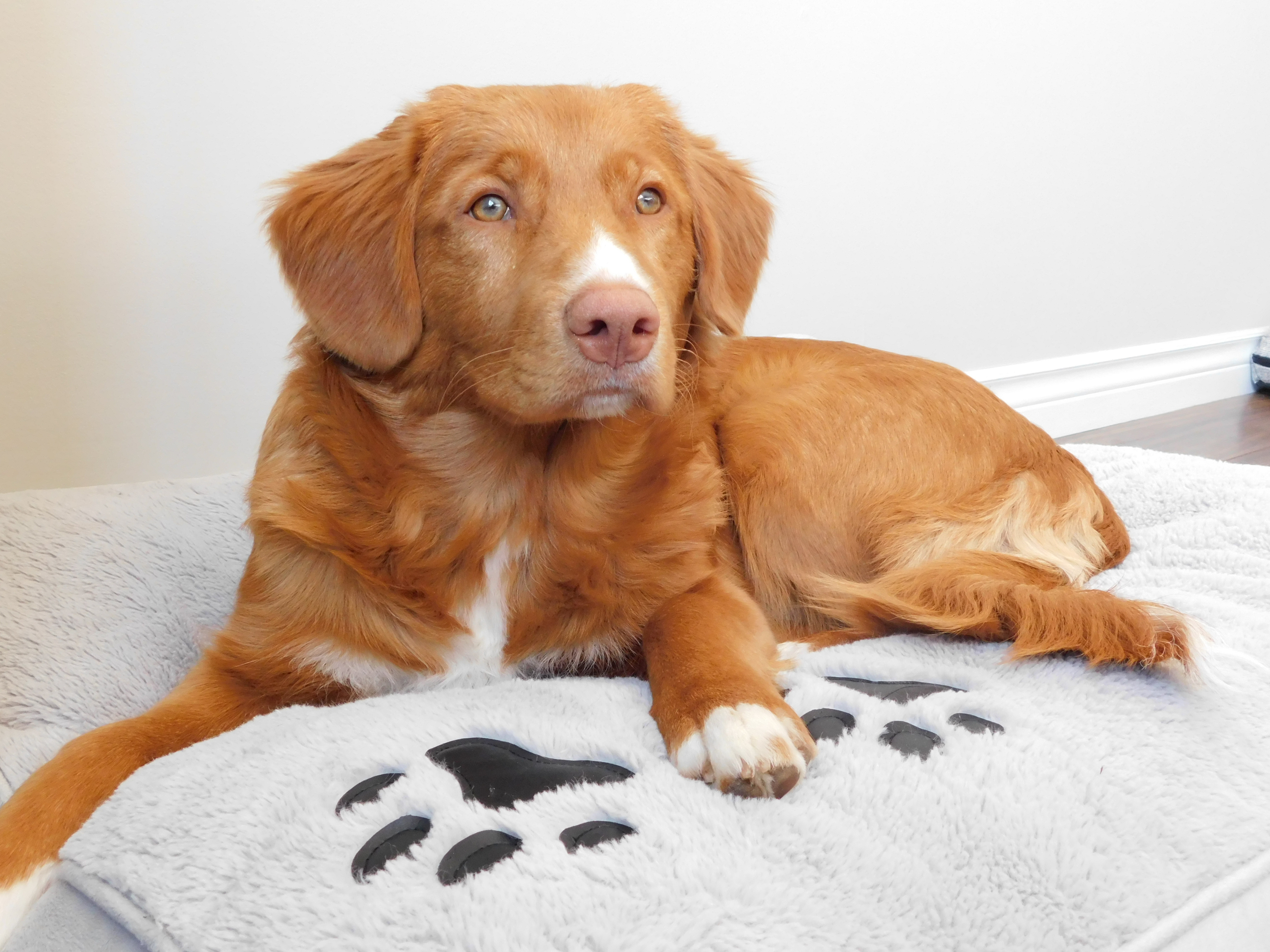 February 21st – 23rd – At the Woodstock & District Kennel Club, Fergie was awarded Best of Opposite Sex at each of the three All-Breed Shows.  Only a few points to go before she earns her Canadian Grand Championship.  This was only her second weekend out as a Special!
Rider's picked up another Best Baby Puppy in Group under well-respected Judges James Reynolds.  This was Rider's last show out as a Baby Puppy.  Next up – competing with the big dogs!!!  We are excited to get Rider out showing this spring/sumer.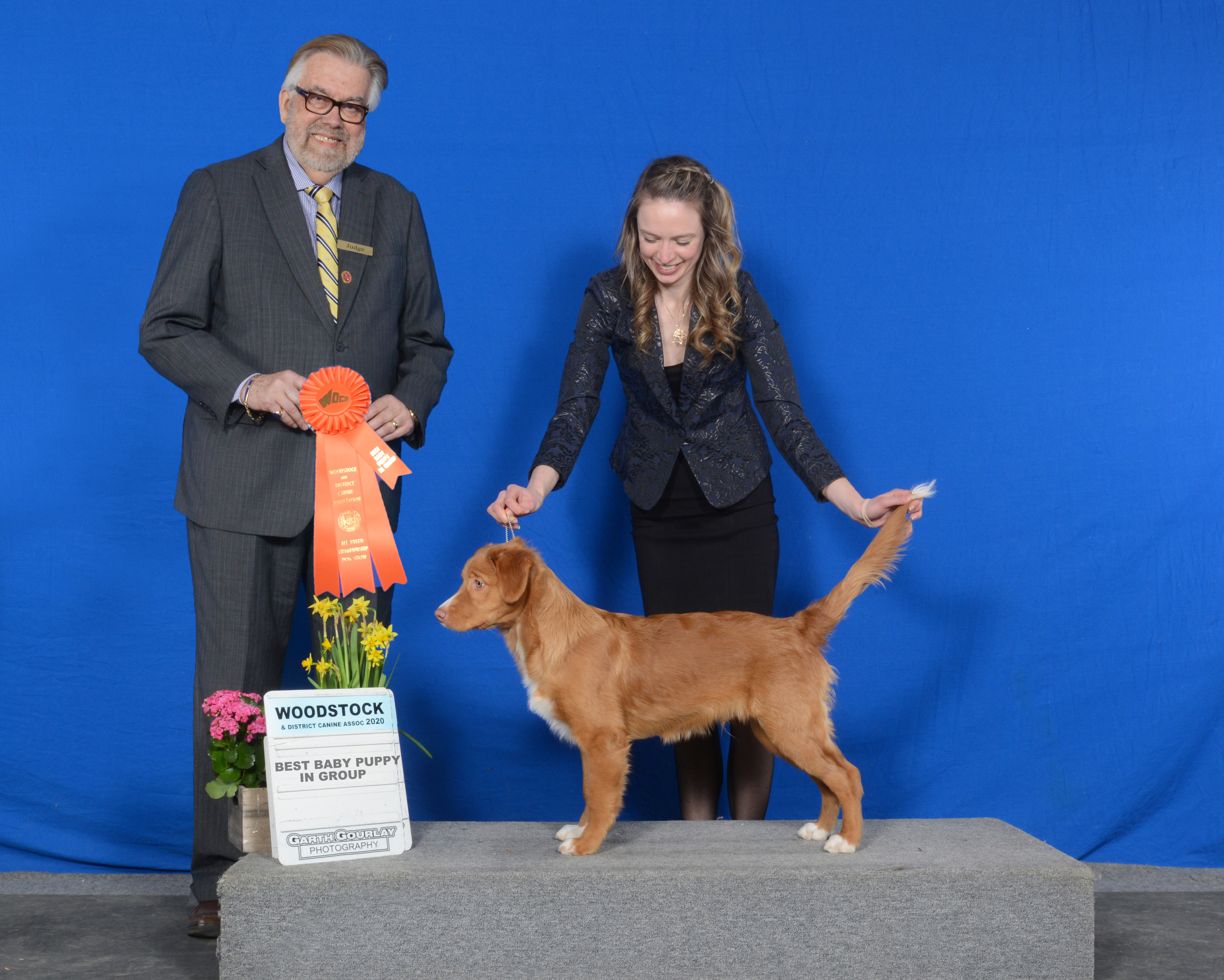 January 30th – February 2nd – Rider's very first weekend in the show ring at the Wildwood Kennel Club shows and he was the BEST boy!  He loved all the attention and acted like an experienced show dog, at just over 4 months old.  Rider won Best Baby Puppy in Group on both Saturday and Sunday.  We had so much fun!  Thank you to judges Dr. Michael Woods and Ms. Lana Ferguson for recognizing this young dog's potential.
January 1st – Happy New Year from Dunfield Tollers!