March 8th – Token (Can CH Forest Cove Token To Kylador CD RN) finishes her Canadian Championship by going Best of Winners/Best of Opposite at both shows at the Scarborough Kennel Club!
February 9th – Ricky (Can CH Kylador's URicochetu Dunfield CGN) finishes her Canadian Championship at only 8.5 months old, after only 3 weekends in the show ring!  Great job Cindel and Ricky!  Continue to watch for Ricky out as a Special, and in performance events!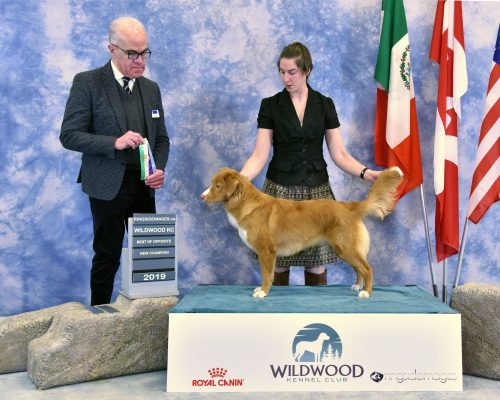 January 1st – Dunfield Tollers wishes everyone a happy, healthy and successful new year!  Our dogs are hoping for a year full of retrieves and long walks!